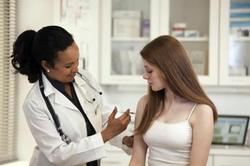 At Bartholomew's Pharmacy our pharmacists are available to administer flu vaccines as well as shingles and pneumonia immunizations to individuals age 18 and up.
In addition, we are able to administer all CDC approved vaccines by prescription for patients age 18 and older.
Traveling Abroad?


Get Your Vaccinations Before You Go!
Bartholomew's Pharmacy now has travel vaccinations available. Patients should stop by oar cal to schedule an appointment. We recommend scheduling an appointment 4 to 6 weeks before you travel. We provide administration of travel health vaccines, fill prescriptions for travel needs and offer number of travel supplies.

Travel Health Consultation
Our pharmacist will provide you with a full travel health consultation. We will review your itinerary and give you recommendations for vaccines and other medications or precautions to take before you travel. Some countries require foreign visitors to carry International Certificate of Vaccination (aka Yellow Card) or other proof that they have had certain vaccinations or medical tests before entering their country. Before you travel, check the U.S. State Departments Country Specific Information for any further information.